Prices are in AUD; I accept Paypal and Australian bank deposit.


Prices are exclusive of shipping; It is recommended that you get your item either registered or tracked, it's not my responsibility if I send your item and it doesn't make it.


NO TRADES at this time, I'm broke man, don't tempt me. No time wasters!


I am very happy to negotiate, especially if you're buying more than one thing, and payment plans are okay where it is deemed reasonable.


I reserve the right to sell (or not sell) to who I like, if you drop your paypal and someone just wants more info, I'm not going to give your preferential treatment. This isn't license to mess me around, though.


If you would like more photos/details, don't be afraid to ask.


My proof is Marisa (She's not for sale!), my hideous chair, and my username chocobanana.



I have cats, but they generally are away from my lolita, and I will take every effort to get any hairs off.


My feedback is here: http://eglfeedback.livejournal.com/299171.html


Dear Celine Jacket - $80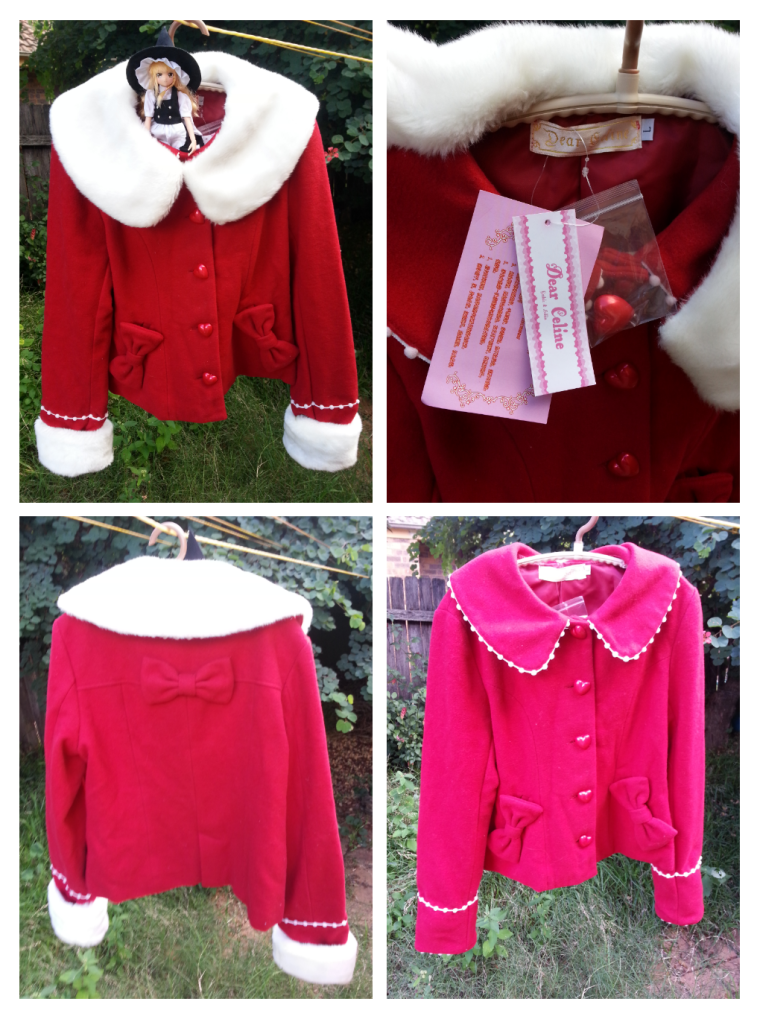 Selling for a friend, BNWT, Size L, about 50cm flat measurement. Cuffs and Collar are detachable.
Angelic Pretty Dessert Collection skirt - $100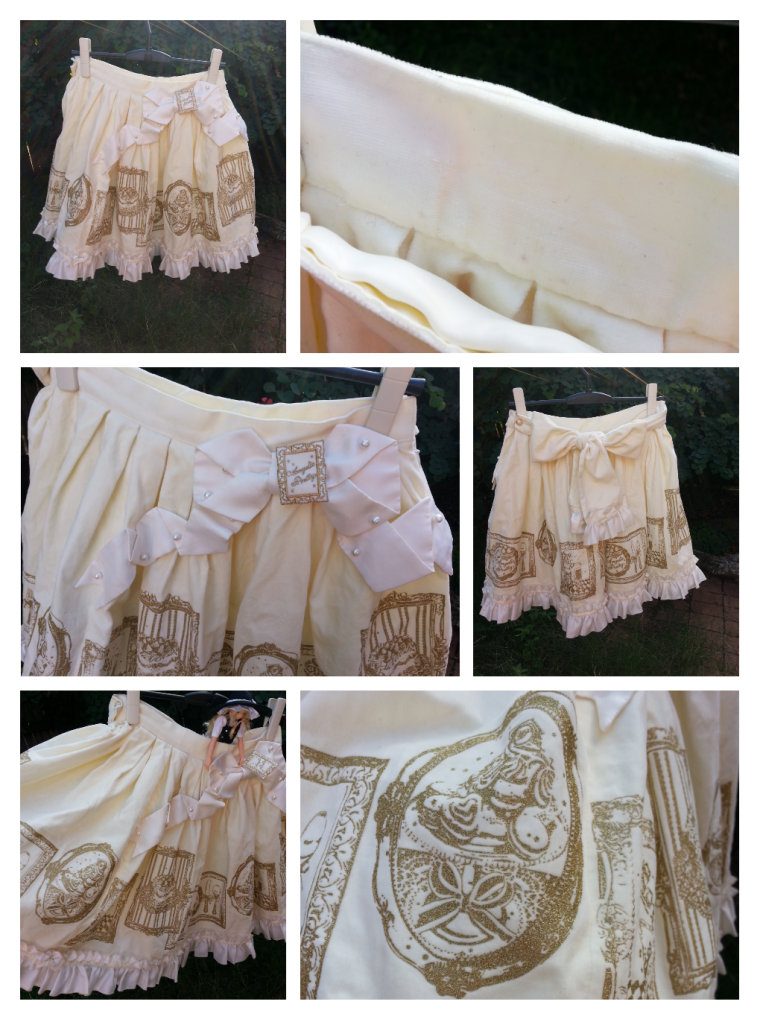 Selling for friend. Has had the shirring removed, waist measurement is 74cm. Has some blemishes in the photo, which I managed to fade, and are under the waist ties. Beautiful glittery print! Please look closely at the photo.
Lolibrary link
.
Metamorphose Berry Printed Skirt - $75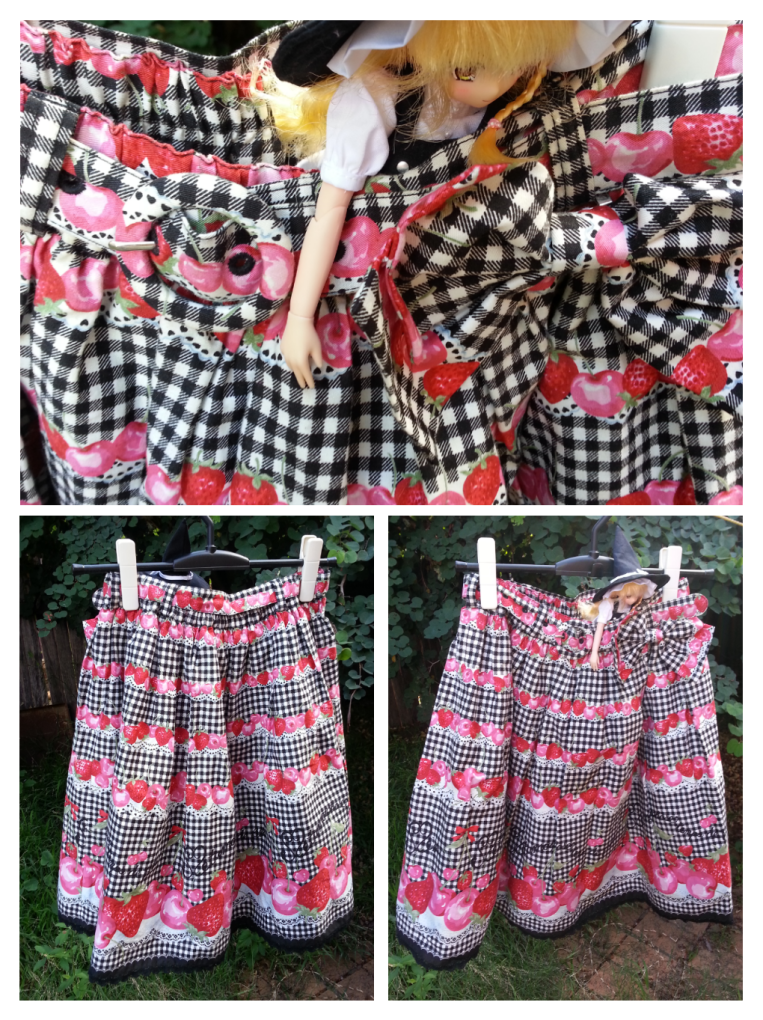 Selling for a friend. Beautiful skirt in great condition, both the belt and bow are removable! Fully shirred waist.
Leopard Fur Cape - $25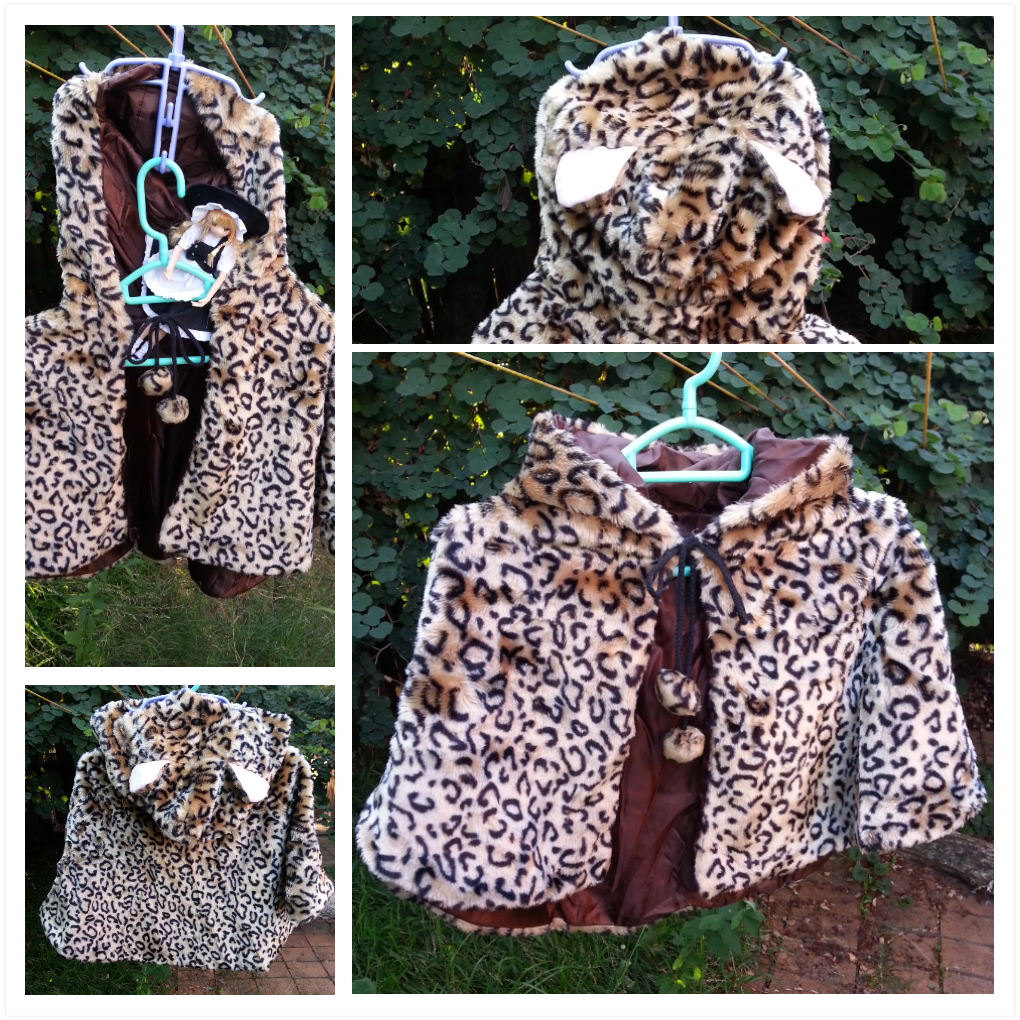 Cute fully lined fur cape with little ears and pompom ties. Bought at a swap meet, worn once, and decided it just did not work with my man shoulders.
Gosu Rori Vol 12 - $15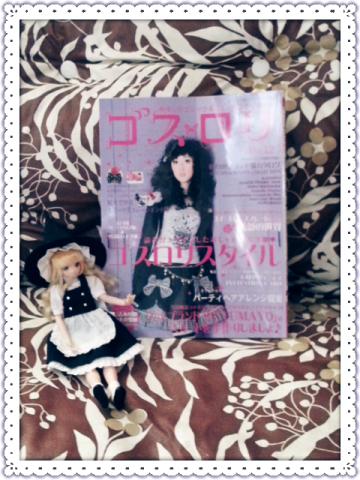 I'm sorry the photo is so awful, it is pretty much new and intact. A bit of bending from being stored, but all is good! I would recommend owning one of these, especially if you fall within the measurements; you can do simple alterations of patterns from the sheet and make garments that aren't so.... gaudy.
Handmade Biscuit Beret - $30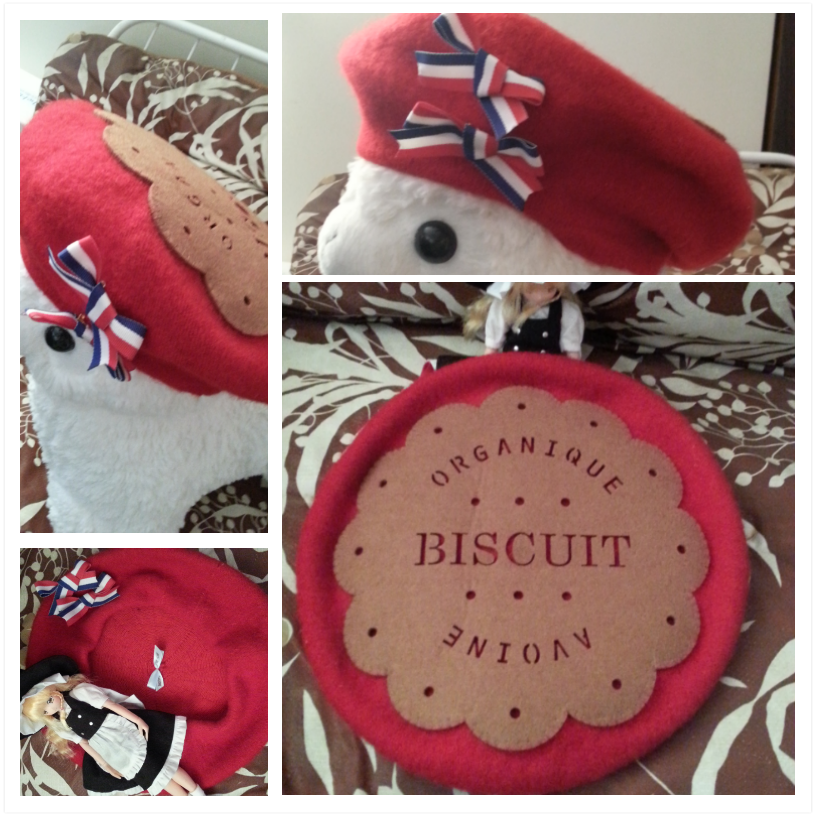 New and made by me. Detachable ribbons, please note one has a gold brooch, one has silver, it should be fine when worn! Appliqué has a bit of a crease. Price lowered because of these small problems.
Handmade Earrings - $5 a pair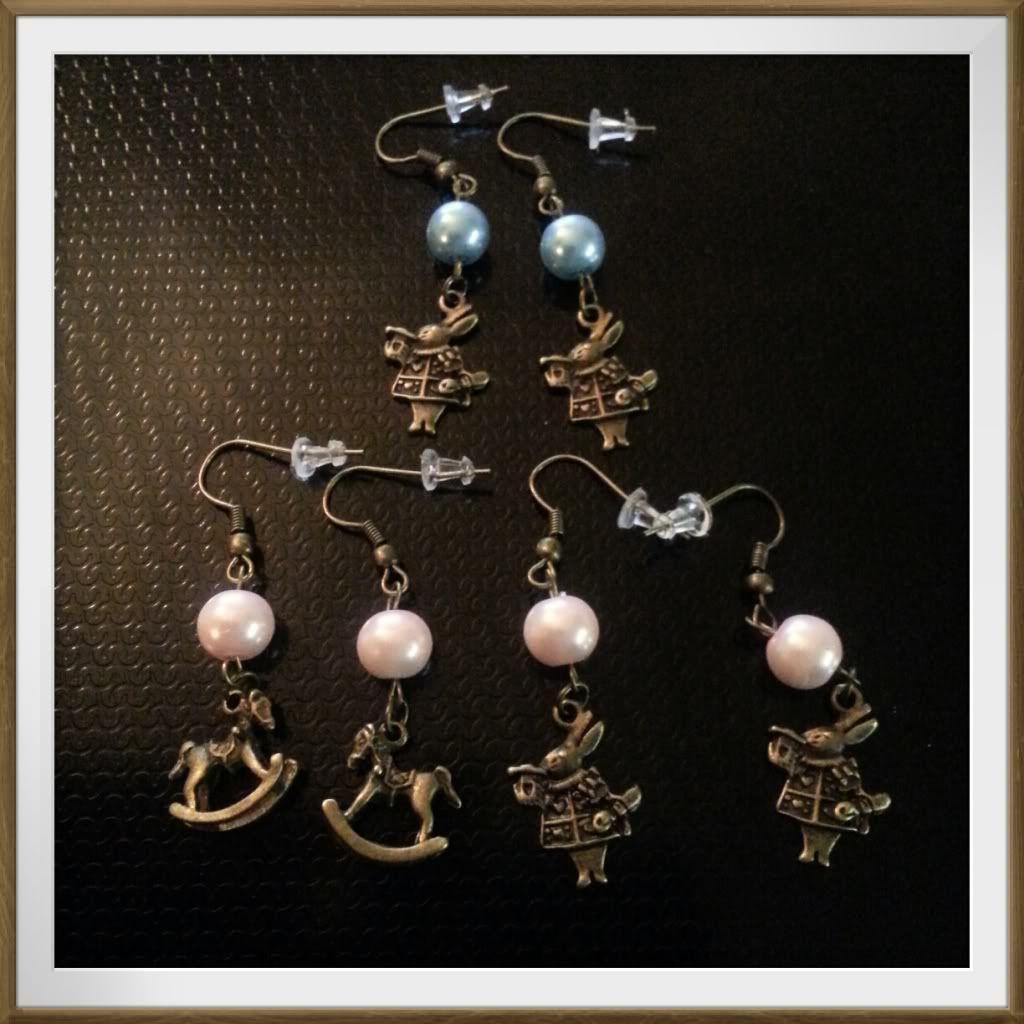 Brand new and made by me. Glass pearls.
Various accessories - see below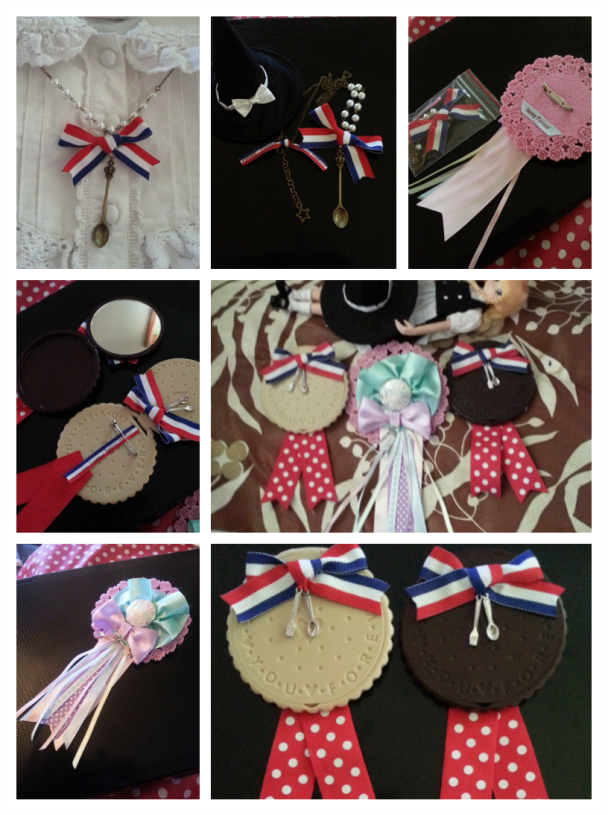 All items are handmade by me.
Biscuit Mirror Rosette Brooch - $18 each, vanilla and chocolate available.
Prototype Pastel Rosette Brooch - $12, it's a ooak prototype, and is not perfect but still cute
Royal Spoon Necklace - $15, adjustable with glass pearls and grosgrain ribbons
Thanks for looking!!