Prices are in AUD; I accept Paypal and Australian bank deposit.


Prices are exclusive of shipping; It is recommended that you get your item either registered or tracked, it's not my responsibility if I send your item and it doesn't make it.


NO TRADES at this time, I'm broke man, don't tempt me.


I am very happy to negotiate, especially if you're buying more than one thing, and payment plans are okay where it is deemed reasonable.


I reserve the right to sell (or not sell) to who I like, if you drop your paypal and someone just wants more info, I'm not going to give your preferential treatment. This isn't license to mess me around, though.


If you would like more photos/details, don't be afraid to ask.


My proof is Marisa (She's not for sale!), my hideous chair, and my username chocobanana.



I have cats, but they generally are away from my lolita, and I will take every effort to get any hairs off.


My feedback is here: http://eglfeedback.livejournal.com/299171.html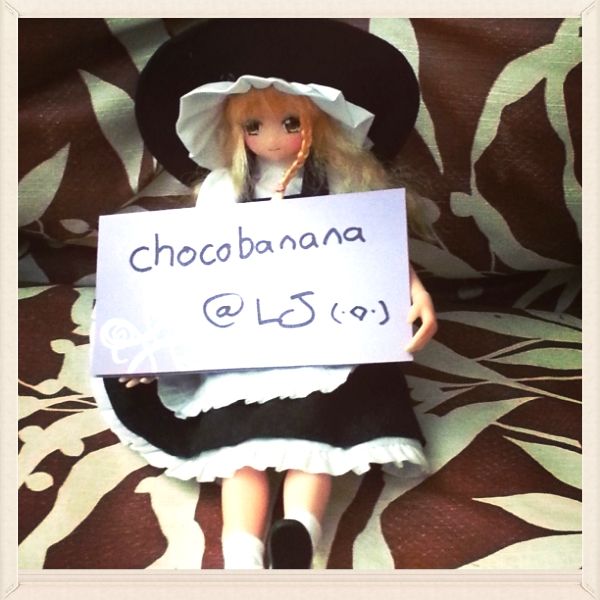 Bodyline blouse L016 Size 3L - $20
Worn once, but the back bow brooch is missing. Tying a ribbon around the neck would be much cuter anyway, but if I find the brooch, I'll include it.
Proof front
,
proof back
,
Bodyline link
.
Innocent World Adelaide JSK in Black, brand new! - $120
I am very keen to part with this, as it doesn't fit. Way more beautiful in person than IW's stock images, fabric is translucent, and textured. Please see info at
Lolibrary link
.
Lief Royal Ornament Regimental Stripes Long skirt, size L - $100
Selling because I have two, asking for what I paid (without shipping, negotiable of course). A friend got this for me via the Frill con afaik, and it was received with these flaws already. The one on the waistband is more noticeable, but it should be mostly concealed. The second isn't visible in normal wear either, but it occurred because a swing tag was stabbed through the back of the skirt near the shirring (which was really dumb). Otherwise this skirt is beautiful and a great addition to any wardrobe, one of my favourite items, but I don't need two of the same item. Item details at
Lolibrary
.
Lady Sloth Magical Landscape JSK Size AU 16 - $80
Bought from
One Day In Paradise
brand new (good pic there), she has been loved, but she must fly. Super comfy, boning in back. There is some pilling, but I've done my best to fix it. Made to fit an
AU 16
, but I'm smaller and it still fits me well, the fabric has stretch, so it could go either way.
Lady Sloth Autumn Flowers skirt 2 - $60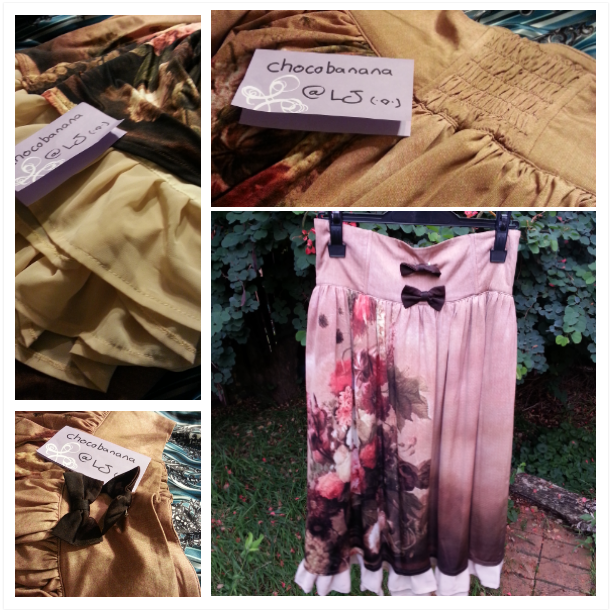 I love this skirt, but it's just way too big for me. Waist is 94cm. The detail shots are taken with incandescent light (and more true to colour). I requested the bows be detachable! Has been worn (loosely, lol), but perfect.
Infanta corduroy and velvet jsk - $40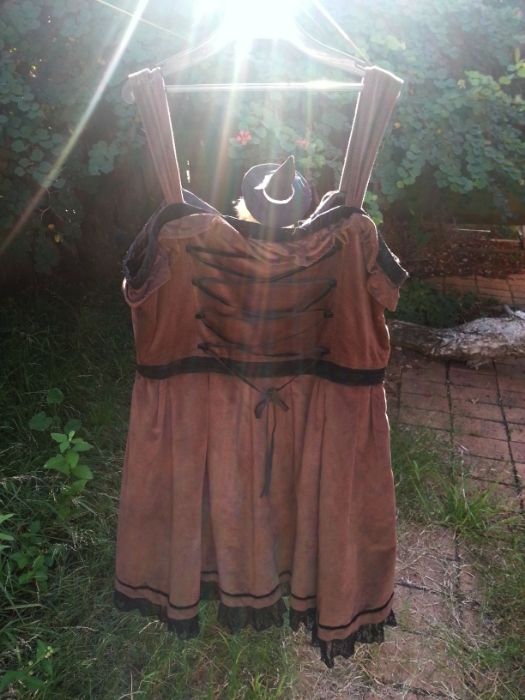 Please feel free to haggle me down, I really need the cash and space! Made to an
AU 16
, from ODIP. Corduroy and velvet, a nice chocolately colour. Please note the lace hem is a fabric, not a specific trim. My bust has never quite filled this baby out.
Innocent World camisole - $35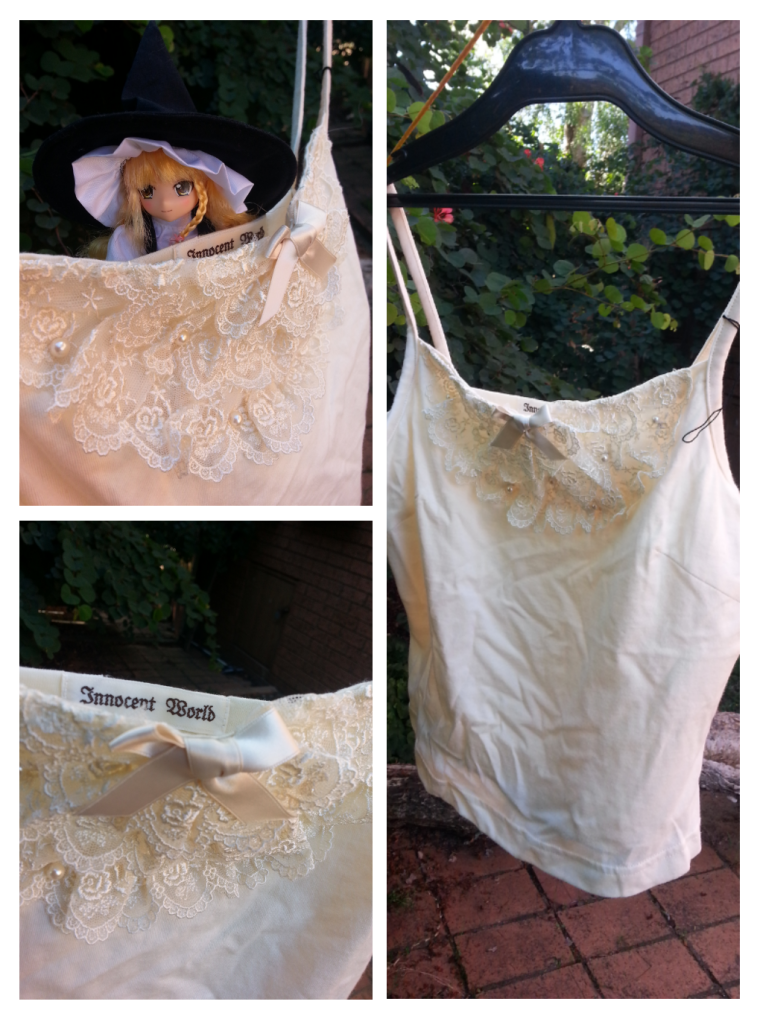 Ivory camisole, brand new, beautiful lace bib.
Lolibrary link
. Squashed it in the bottom of my sales pile, sorry.
Honey Flavour handmade, needle felted strawberry beret - $35
I made this with green wool roving, some pearls and a deep pink beret. Sparkly brooch included. Would look so cute with strawberry prints! Brand new, and unworn!
GLW Rhapsody Wig in Mint - $55
Worn once for a few hours, I love the wig, but it wasn't the correct wig and the way GLW handled my complaint left a bad taste in my mouth, so I'd rather sell it.
Original here
.
Honey Flavour Handmade stackable charm rings - $3.50 each
Adjustable rings, I have more than one of some available, will edit if any sell out.
Thanks for looking!!