Prices are in AUD; I accept Paypal and Australian bank deposit.


Prices are exclusive of shipping; It is recommended that you get your item either registered or tracked, it's not my responsibility if I send your item and it doesn't make it.


NO TRADES at this time, I'm broke man, don't tempt me.


I am very happy to negotiate, especially if you're buying more than one thing, and payment plans are okay where it is deemed reasonable.


I reserve the right to sell (or not sell) to who I like, if you drop your paypal and someone just wants more info, I'm not going to give your preferential treatment. This isn't license to mess me around, though.


If you would like more photos/details, don't be afraid to ask.


My proof is Marisa (She's not for sale!), my hideous chair, and my username chocobanana.



I have cats, but they generally are away from my lolita, and I will take every effort to get any hairs off.


My feedback is here: http://eglfeedback.livejournal.com/299171.html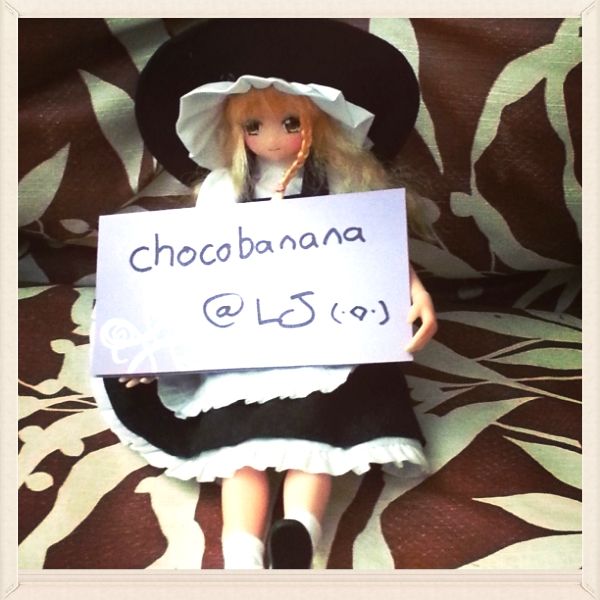 Lief Royal Ornament Regimental Stripes Long skirt, size L - $100
Selling because I have two, asking for what I paid (without shipping, negotiable of course). A friend got this for me via the Frill con afaik, and it was received with these flaws already. The one on the waistband is more noticeable, but it should be mostly concealed. The second isn't visible in normal wear either, but it occurred because a swing tag was stabbed through the back of the skirt near the shirring (which was really dumb). Otherwise this skirt is beautiful and a great addition to any wardrobe, one of my favourite items, but I don't need two of the same item. Item details at
Lolibrary
.
Innocent World camisole - $35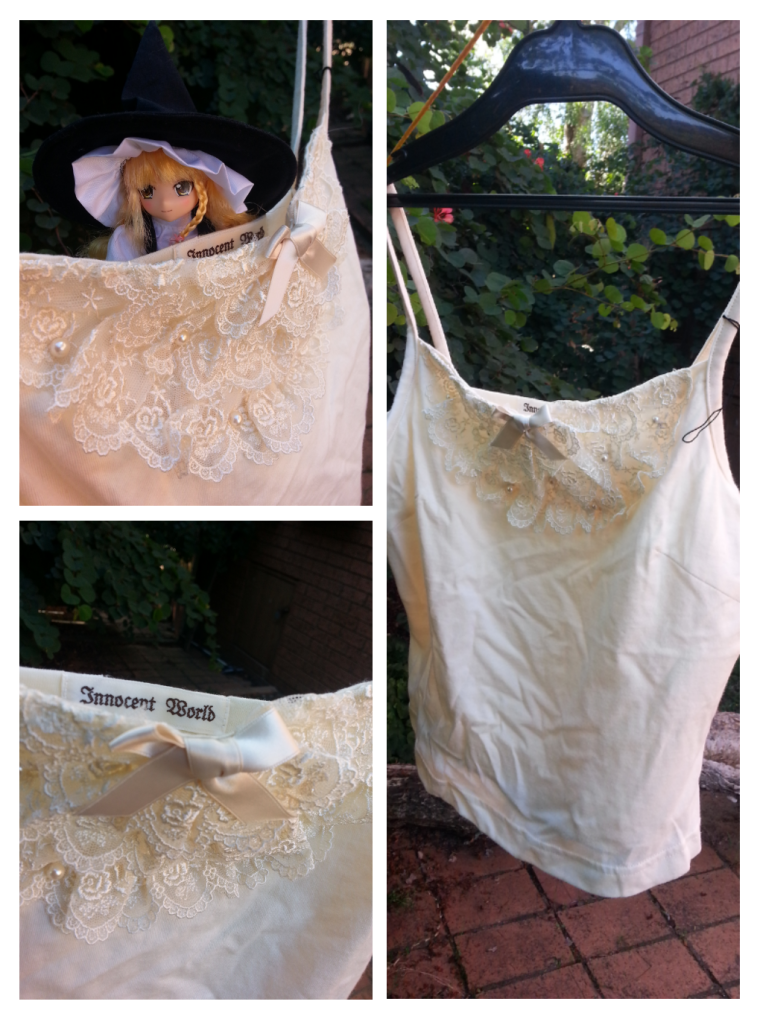 Ivory camisole, brand new, beautiful lace bib.
Lolibrary link
. Squashed it in the bottom of my sales pile, sorry.
Dear Celine Jacket - $80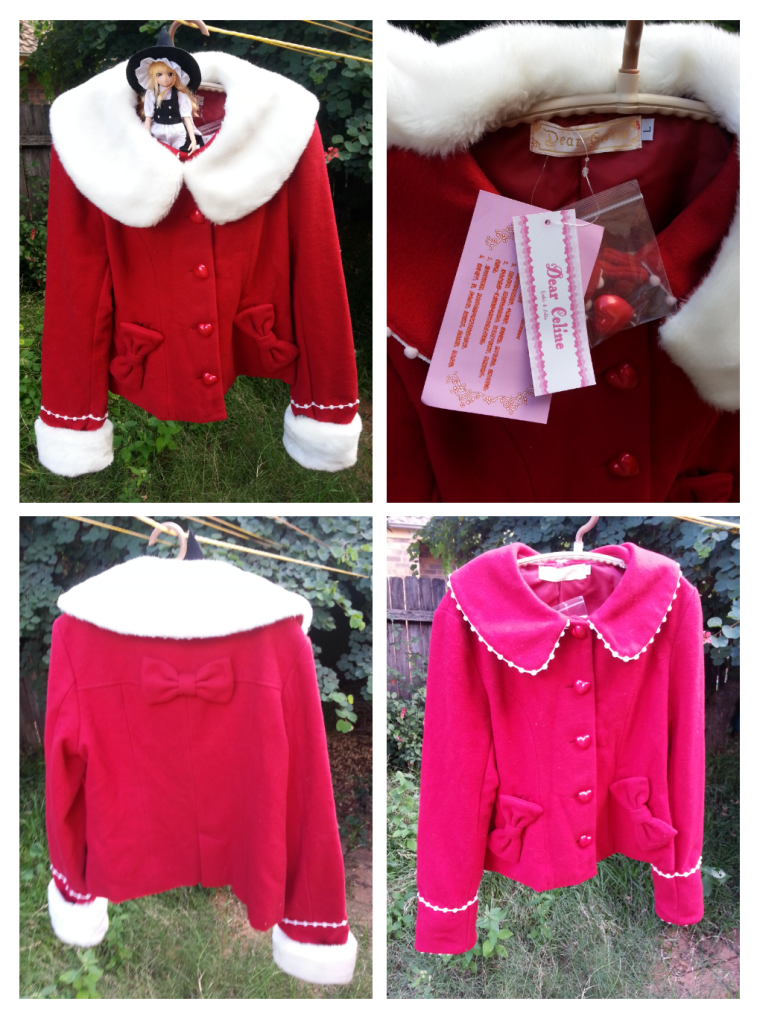 Selling for a friend, BNWT, Size L, about 50cm flat measurement. Cuffs and Collar are detachable.
Metamorphose Berry Printed Skirt - $75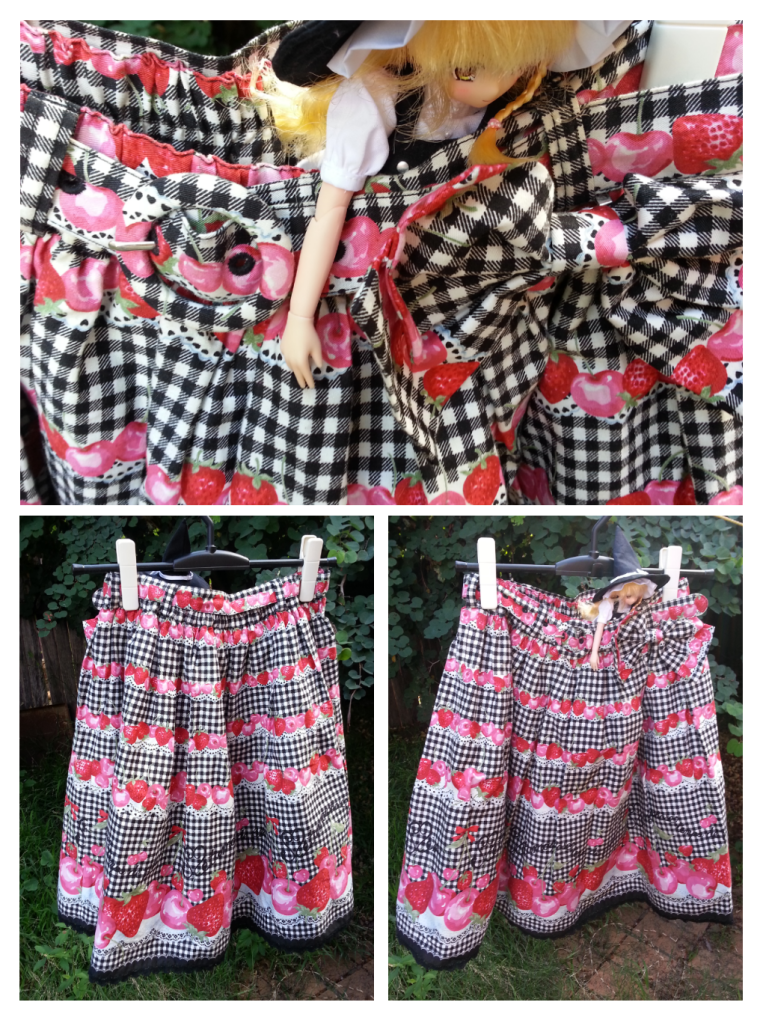 Selling for a friend. Beautiful skirt in great condition, both the belt and bow are removable! Fully shirred waist.
Leopard Fur Cape - $25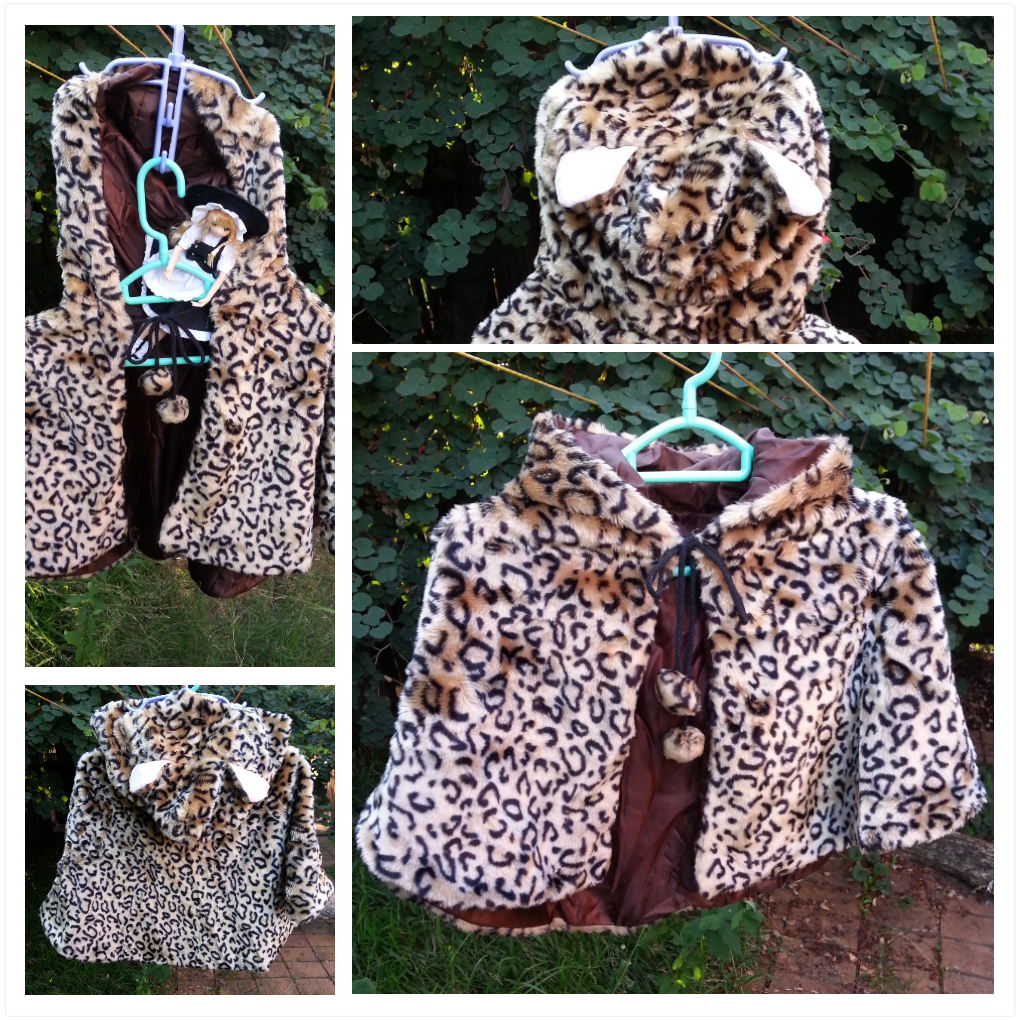 Cute fully lined fur cape with little ears and pompom ties. Bought at a swap meet, worn once, and decided it just did not work with my man shoulders.
Gosu Rori Vol 12 - $15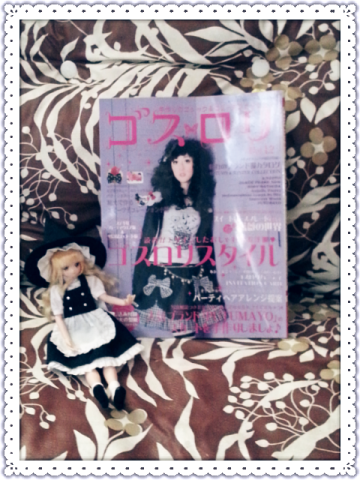 I'm sorry the photo is so awful, it is pretty much new and intact. A bit of bending from being stored, but all is good! I would recommend owning one of these, especially if you fall within the measurements; you can do simple alterations of patterns from the sheet and make garments that aren't so.... gaudy.
Thanks for looking!!